How the Garden Developed
This section will show how the garden has developed over the years from its humble beginnings as a farmers field.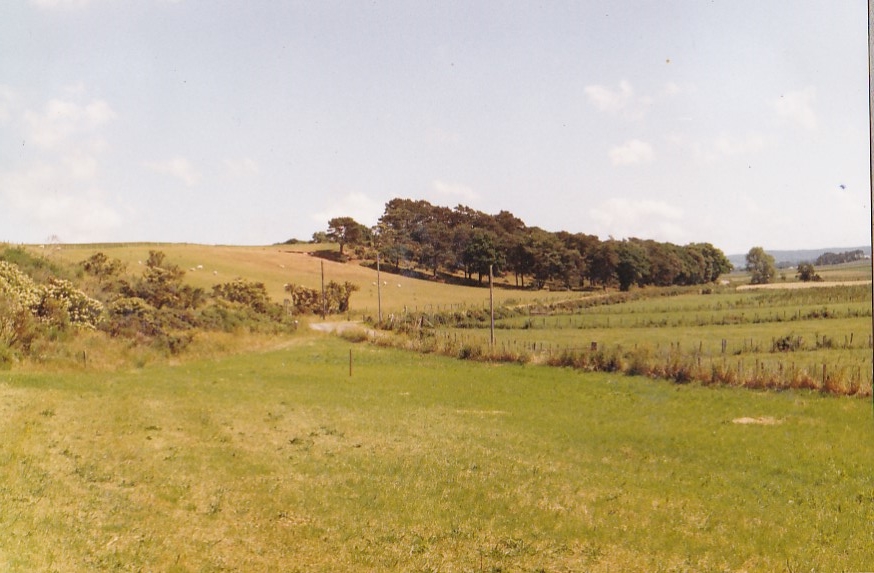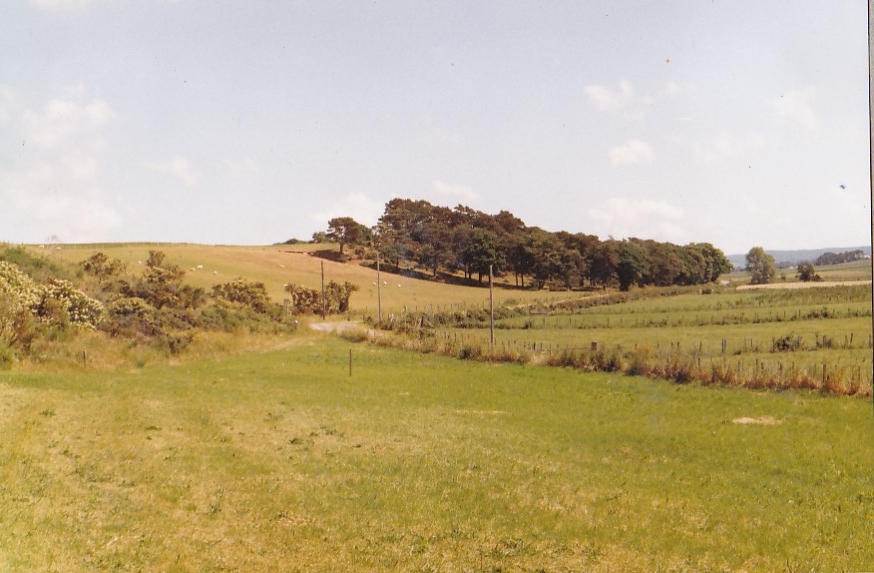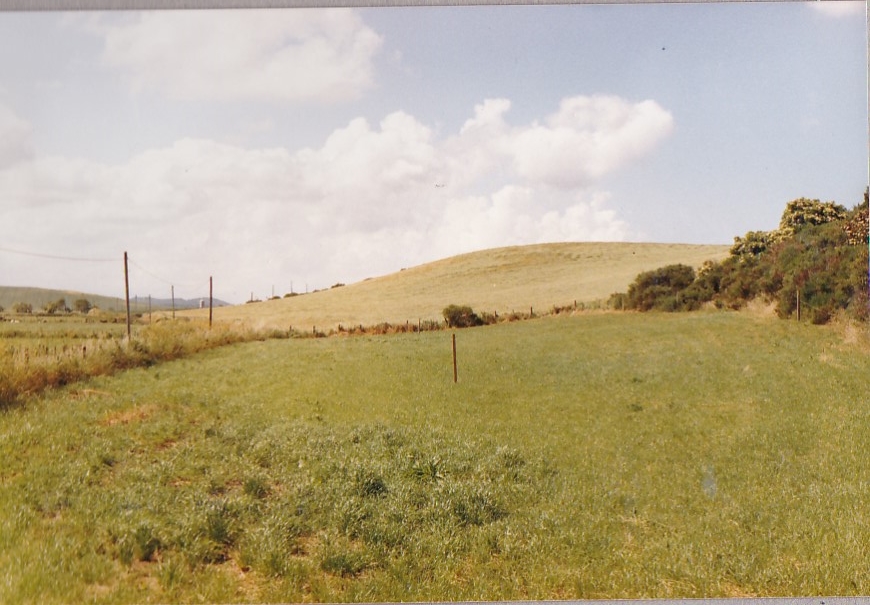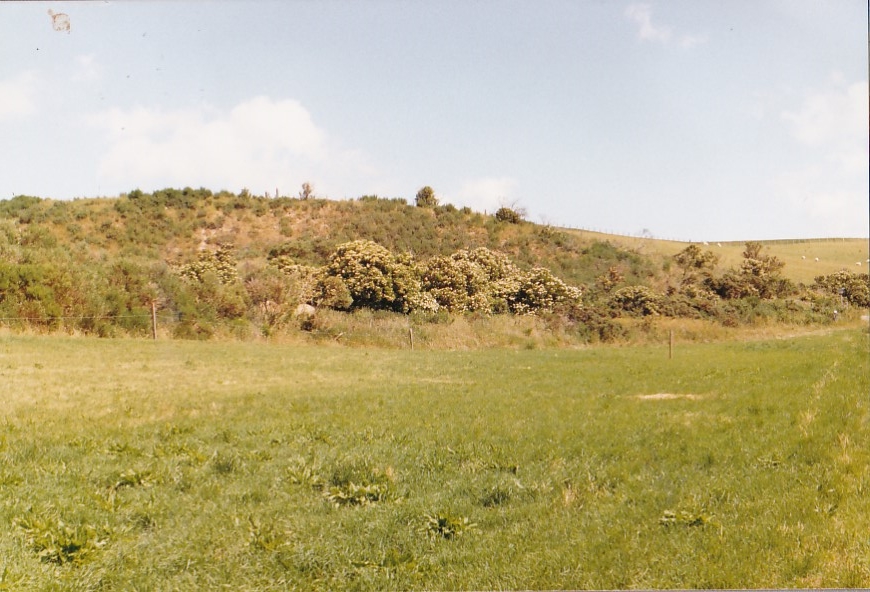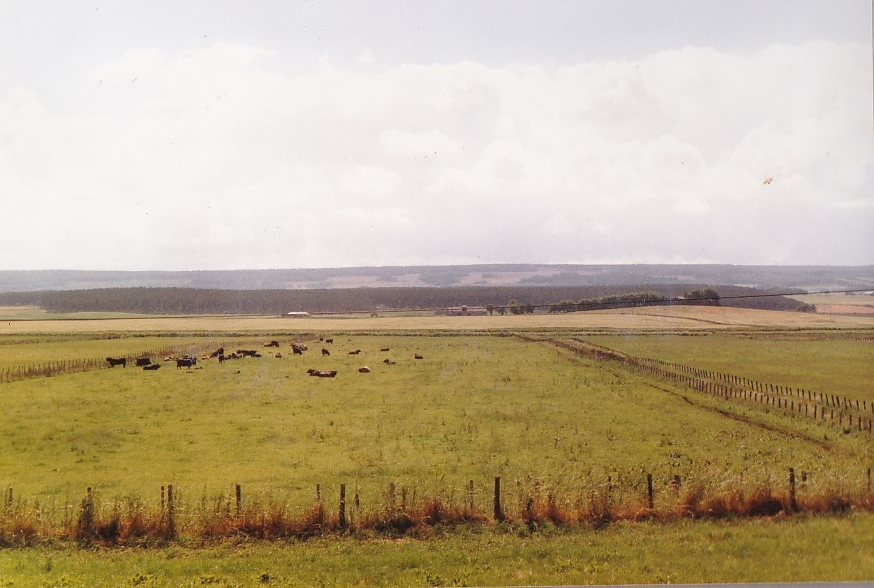 Once the building work was complete the garden was just piles of earth bordered by a garden wall next to the road. This is clearly illustrated in the photos below.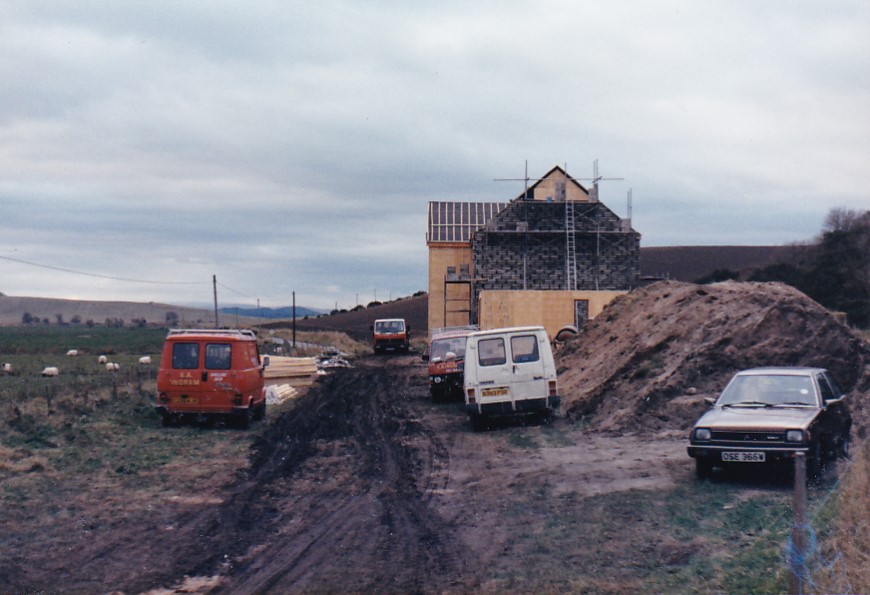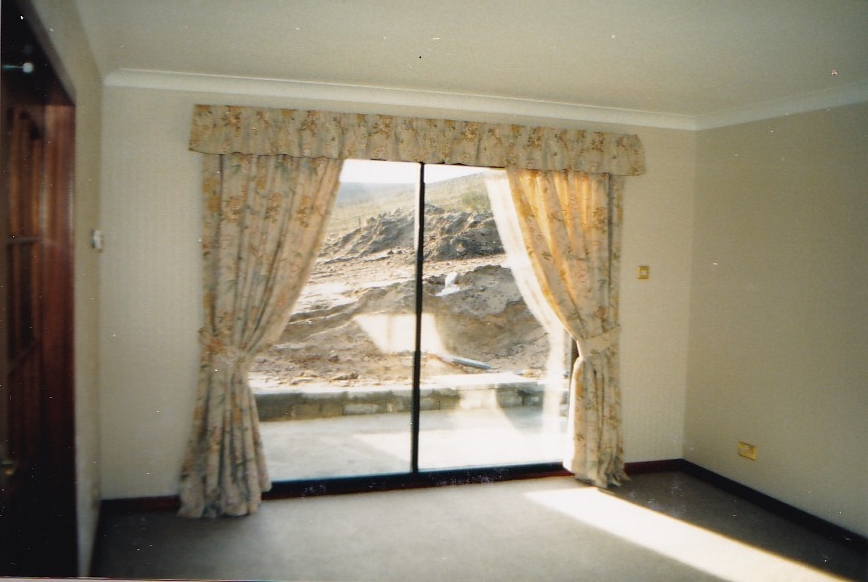 So now the task was to convert the nearly two thirds of an acre of ground into a garden fit for the house we had built. The first problem was the sloping nature of the plot. From the photos at the start of the section it looks a fairly flat site but once the foundations were dug out it is apparent that there is a significant elevation from the road to the rear of the plot. It can be seen from the aerial view below the old quarry area that lies behind the plot. This area would prove to be very useful when it came to moving large quantities of earth.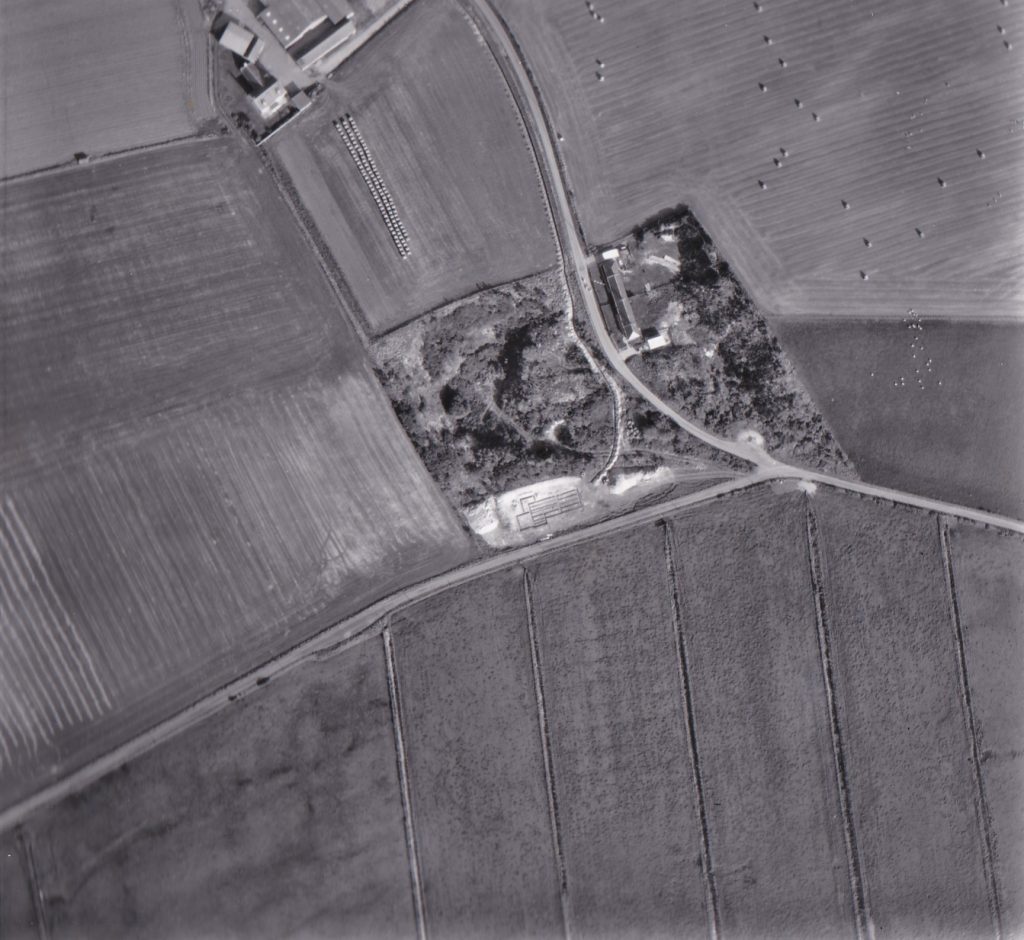 It was decided that it would be necessary to excavate the garden area to give two relatively flat areas for lawns with the site banked to the surrounding contours to the west and the north at the back of the site. The next problem was how to complete the excavating works. Luckily, through my contacts at work we were able to offer the local TA detachment at Kinloss the opportunity to play with their earth moving equipment in our garden over one of their training weekends. They soon made very quick work of the task just leaving me to complete the fine grading required for establishing a lawn. Below are some pictures of the team at work.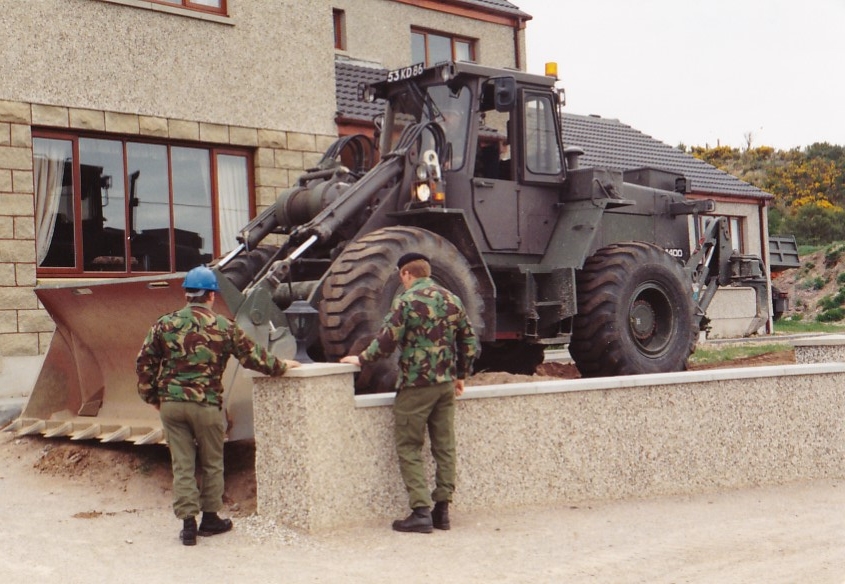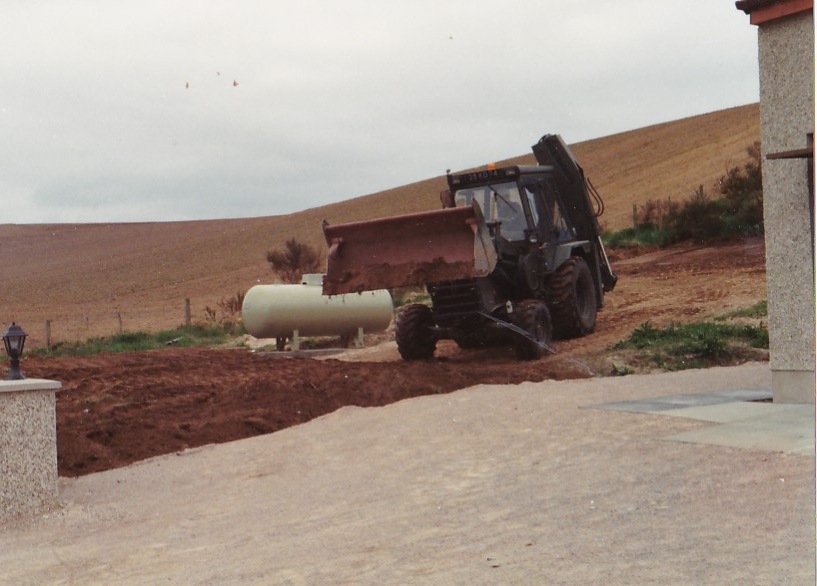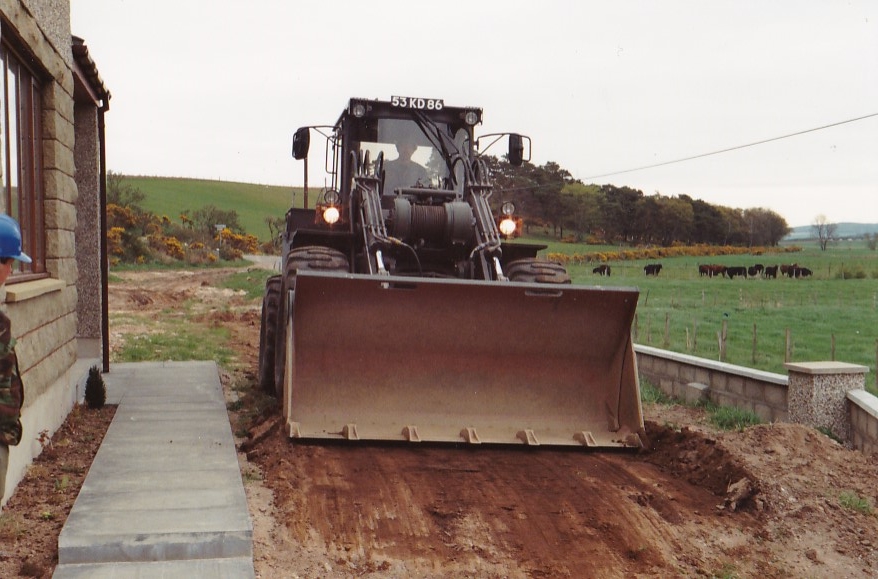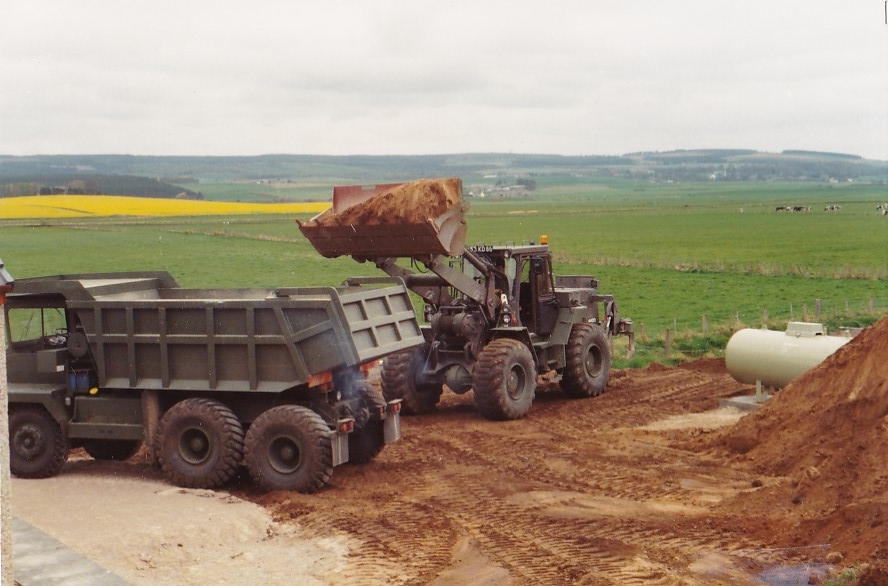 With the local farmer's permission (He had sold us the land originally) we were able to move the predominantly sandy soil to the quarry area to the rear of the site.
Once the heavy work had been completed I then had to undertake the job of grading the area to make it suitable for grass. The end result of me dragging a long ladder endlessly across the ground can be seen in the next few photos.