How the Garden Developed
The garden continued with only minor changes such as flowerbeds etc with little change to the hard landscaping. The next major change came when planning permission was granted for 2 bungalows to be built in the quarry area behind the house. At the time our rear boundary was not physically delineated so we employed local surveyors to plot and mark the boundary. We then employed a fencing contractor to put up a fence along our rear boundary. We also took the opportunity to separate the front and rear sections of the garden to the west as well as put a low screen around the LPG tank.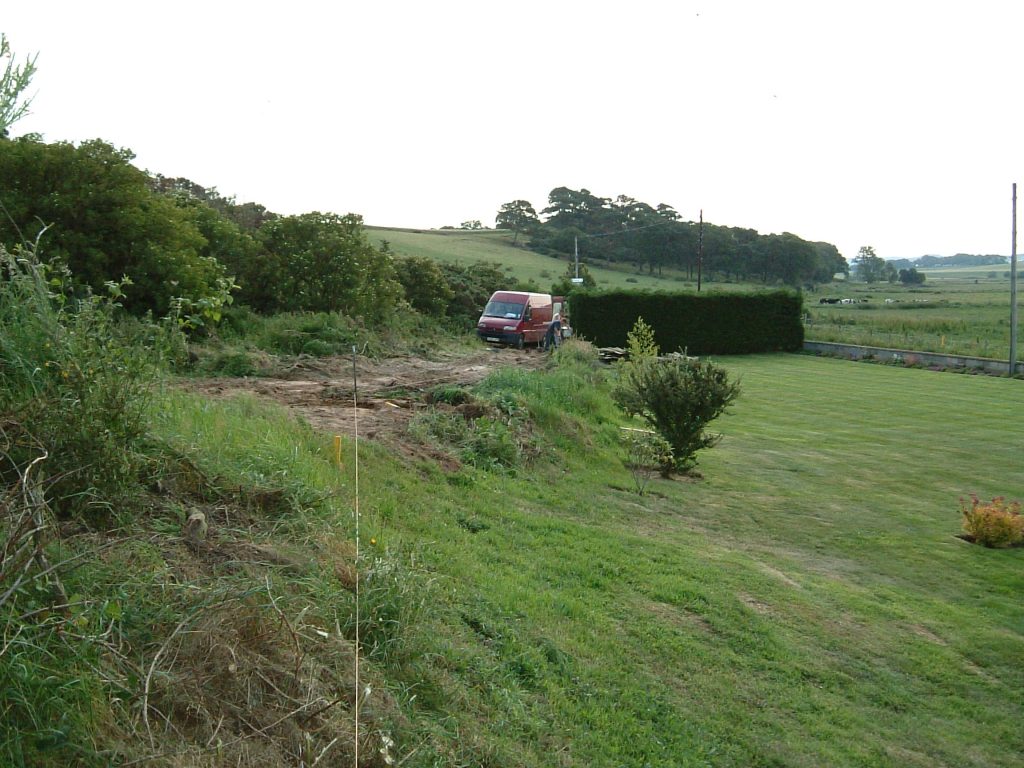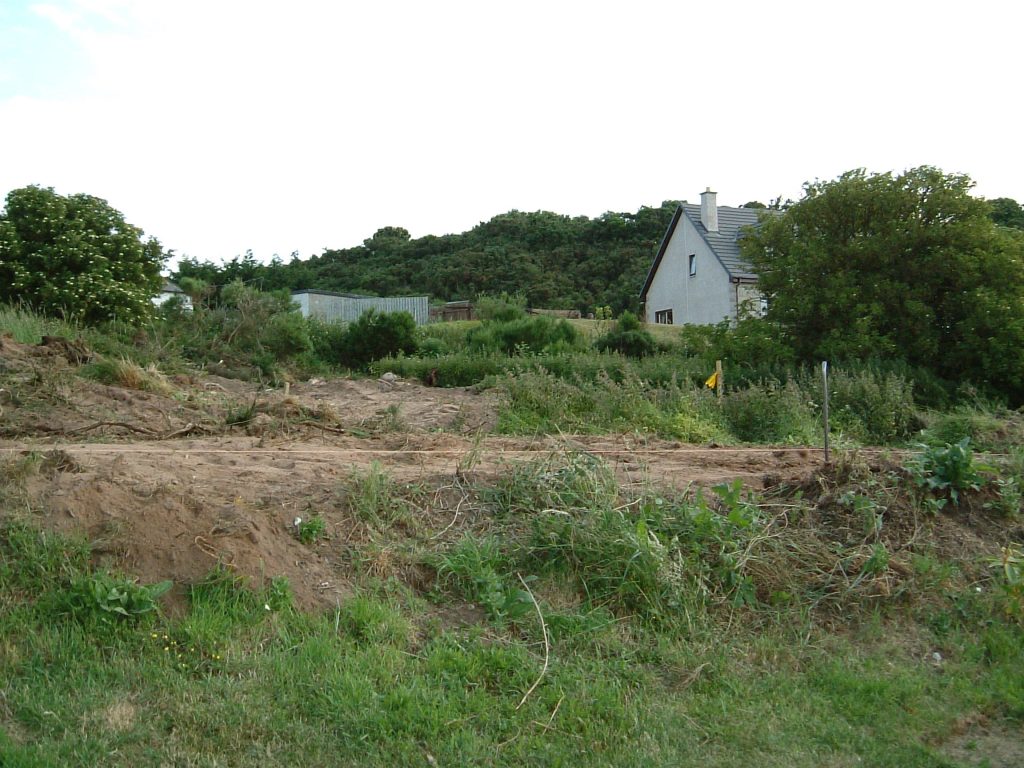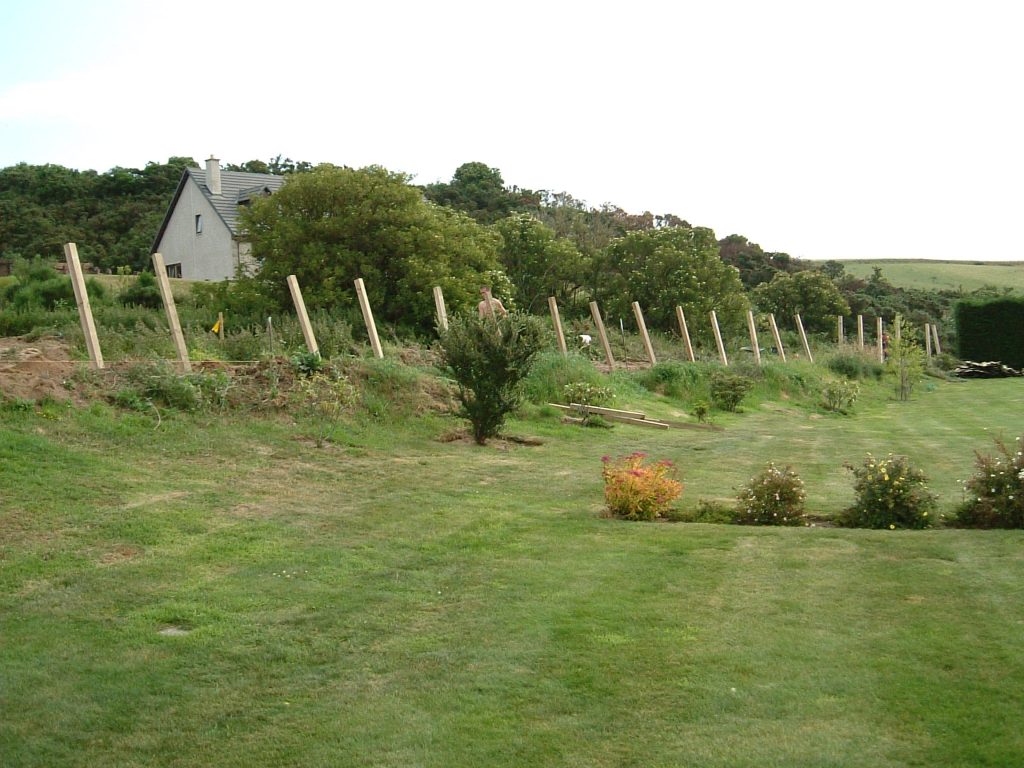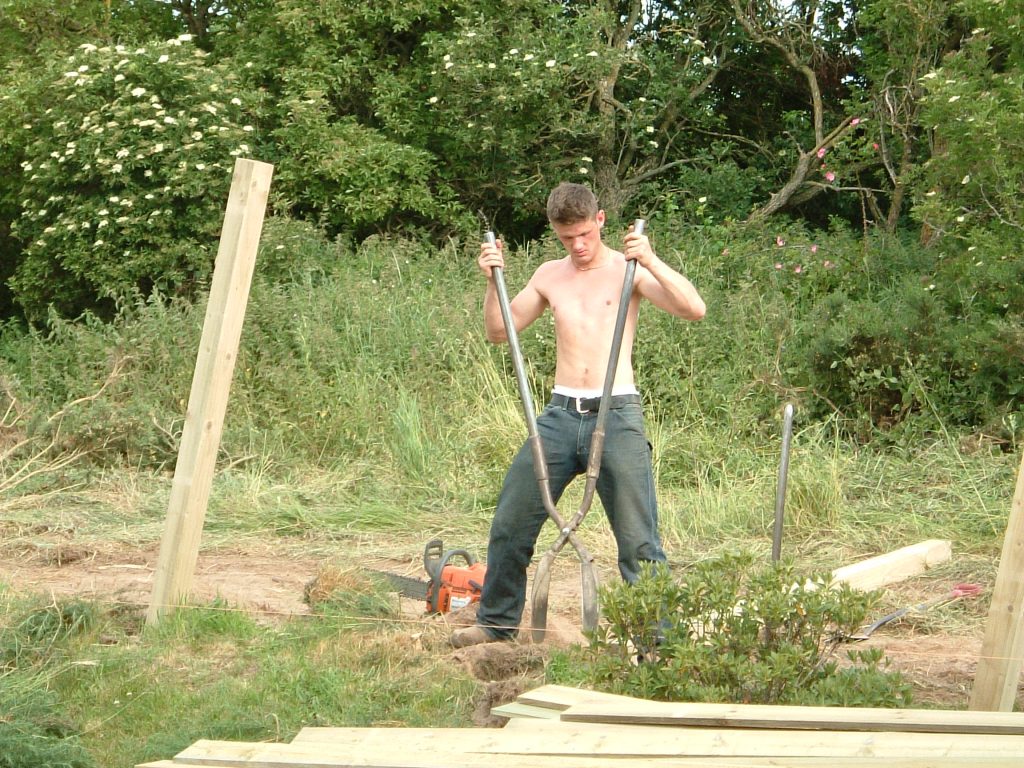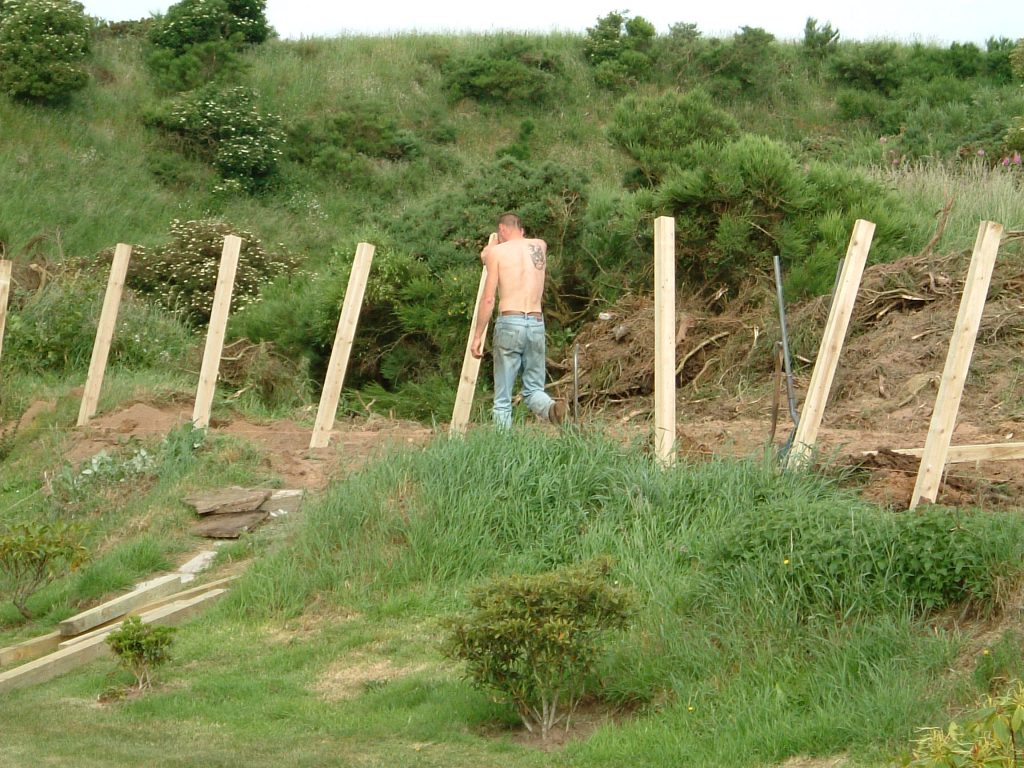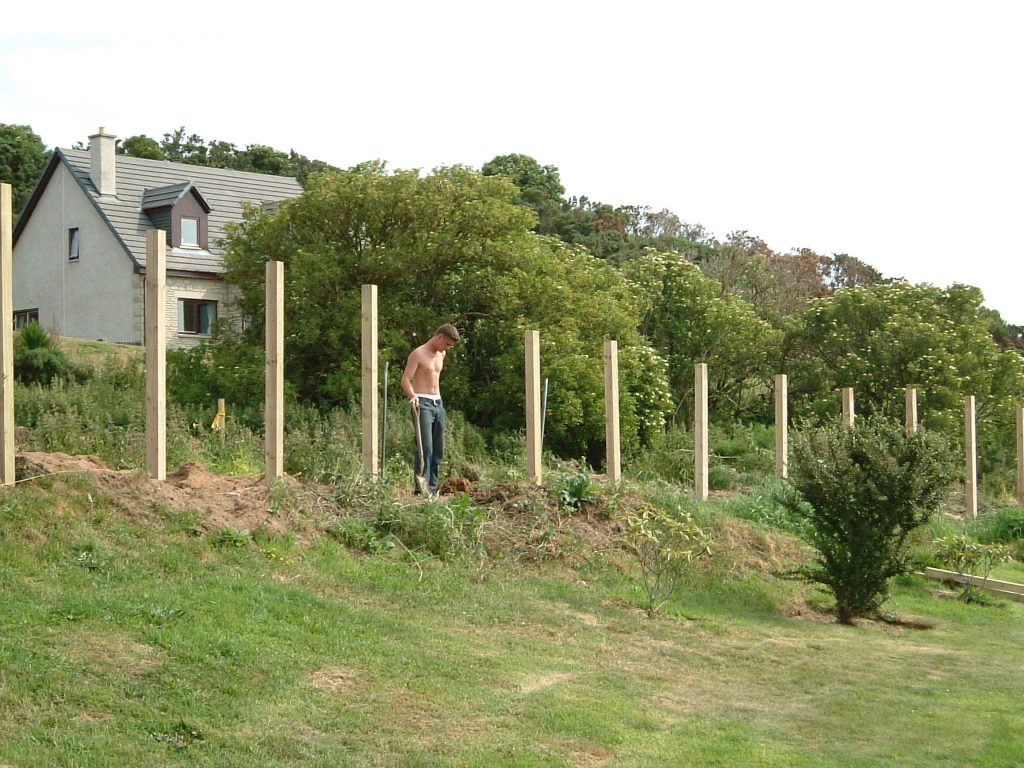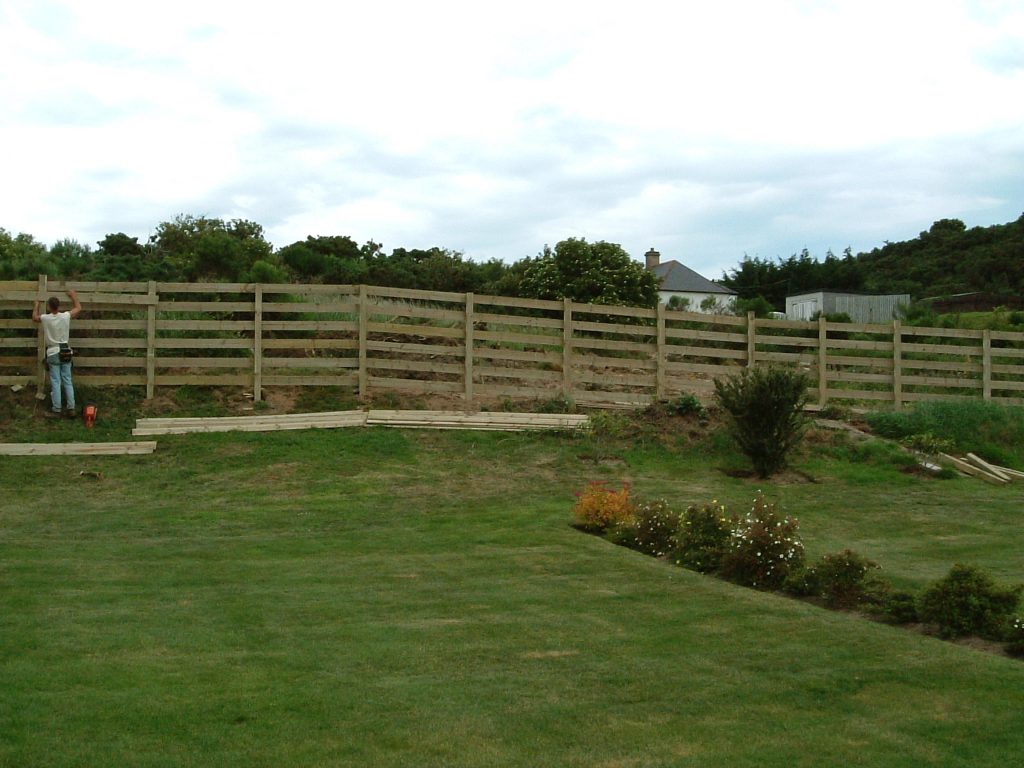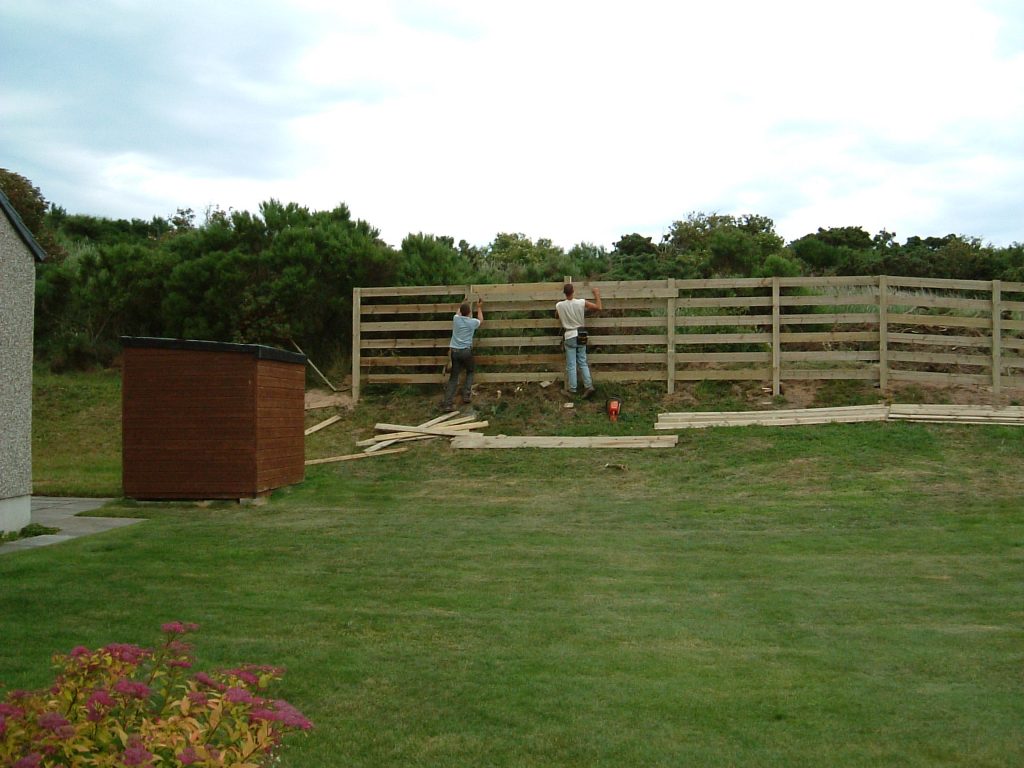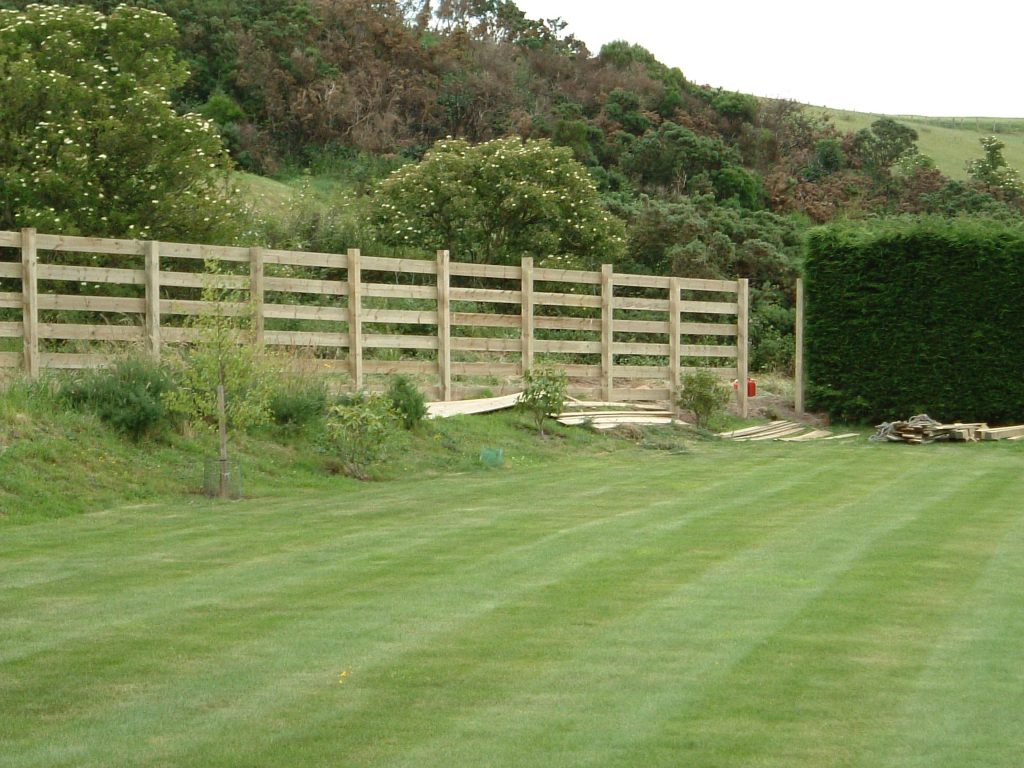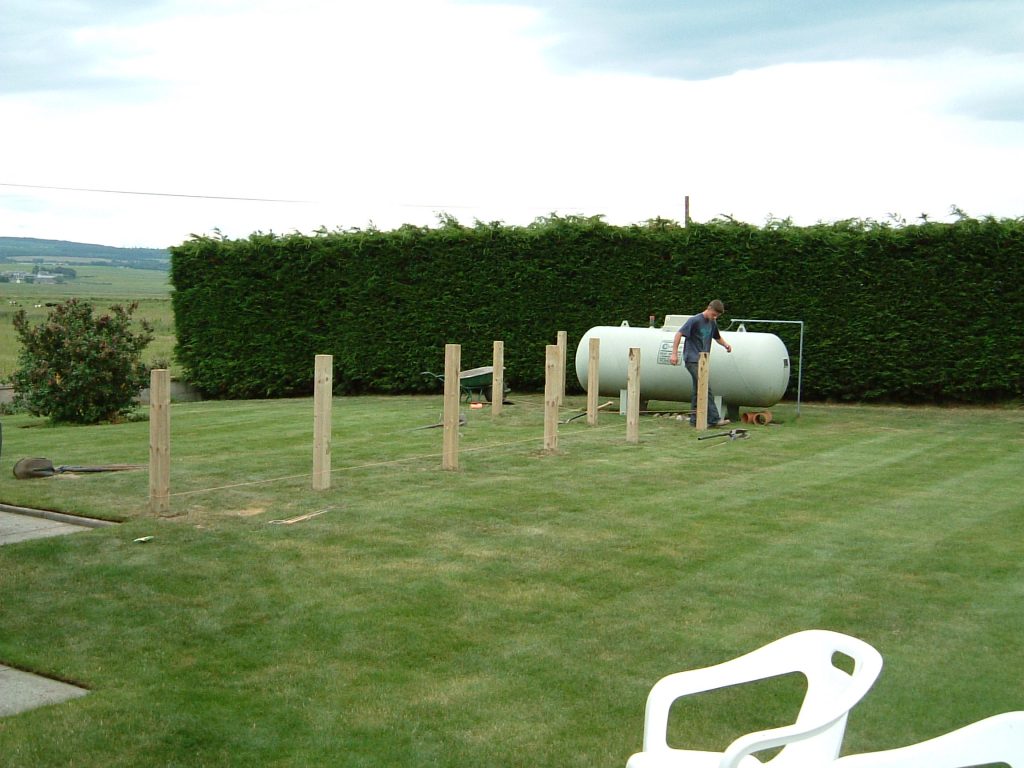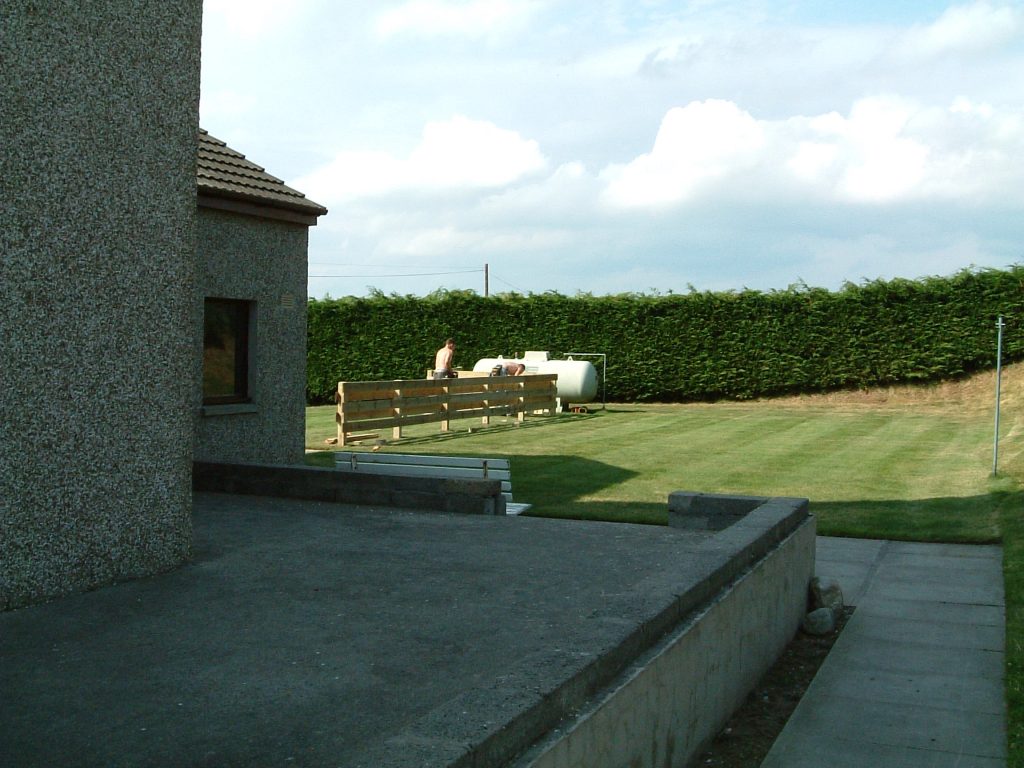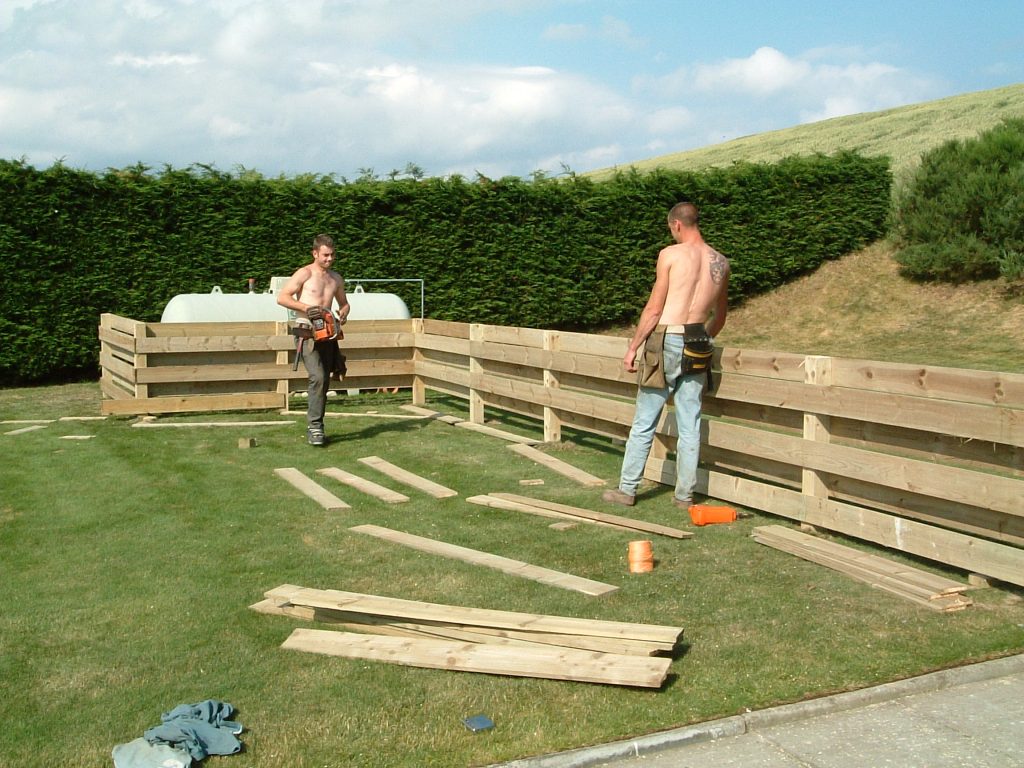 The previous photos show how much the Leylandii hedge has grown along the east and west boundaries. Initially the rear fence was completed to cover the proposed construction site and not the whole rear boundary.